Currently viewing the tag: "acouphènes"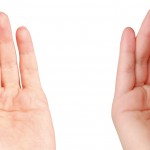 Chiffres clés
5 000 000 de Français peuvent être qualifiés de malentendants 40% d'entre eux ont moins de 55 ans et 10% seulement sont appareillés 40 000 adolescents et jeunes environ présentent des altérations graves du système auditif 70% des musiciens du Rock souffrents de troubles auditifs 46% des motards ont une perte d'audition 80% du […]
Continue Reading

→
oto-rhino-laryngology
head and neck surgery

Doctor Maurice ROTENBERG › Ex fellow and resident University and hospitals of Paris
› Medical expert at the court and French social security
› ENT head and neck surgery

For foreign patients, Dr. Rotenberg offers competitive rates and services compared to what is practiced outside France, particularly in Britain. Appointments can be made within a reasonable time in the office. Our partner

www.travelinstyle.fr

takes charge of the reception at the airport, train station (Gare du Nord Eurostar), transport and accommodation in Paris for one or more nights.