Currently viewing the tag: "db"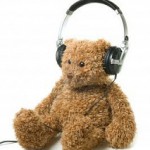 Voici l'échelle du bruit. Un tableau de correspondance entre les décibels et les bruits de tous les jours…
20 dB Un vent léger dans les arbres, un chuchotement 30 dB Une conversation à voix basse 40 dB Un réfrigérateur, un bureau, une salle d'attente 50 dB La pluie 55 dB Une lave-linge 60 dB […]
Continue Reading

→
oto-rhino-laryngology
head and neck surgery

Doctor Maurice ROTENBERG › Ex fellow and resident University and hospitals of Paris
› Medical expert at the court and French social security
› ENT head and neck surgery

For foreign patients, Dr. Rotenberg offers competitive rates and services compared to what is practiced outside France, particularly in Britain. Appointments can be made within a reasonable time in the office. Our partner

www.travelinstyle.fr

takes charge of the reception at the airport, train station (Gare du Nord Eurostar), transport and accommodation in Paris for one or more nights.